Master the Art of
Underwater Modelling
---
Hannah Fraser, professional mermaid, underwater model & activist, with world renowned underwater portrait photographer Brett Stanley offer invaluable coaching to start you on your underwater modelling path & to help you become even better!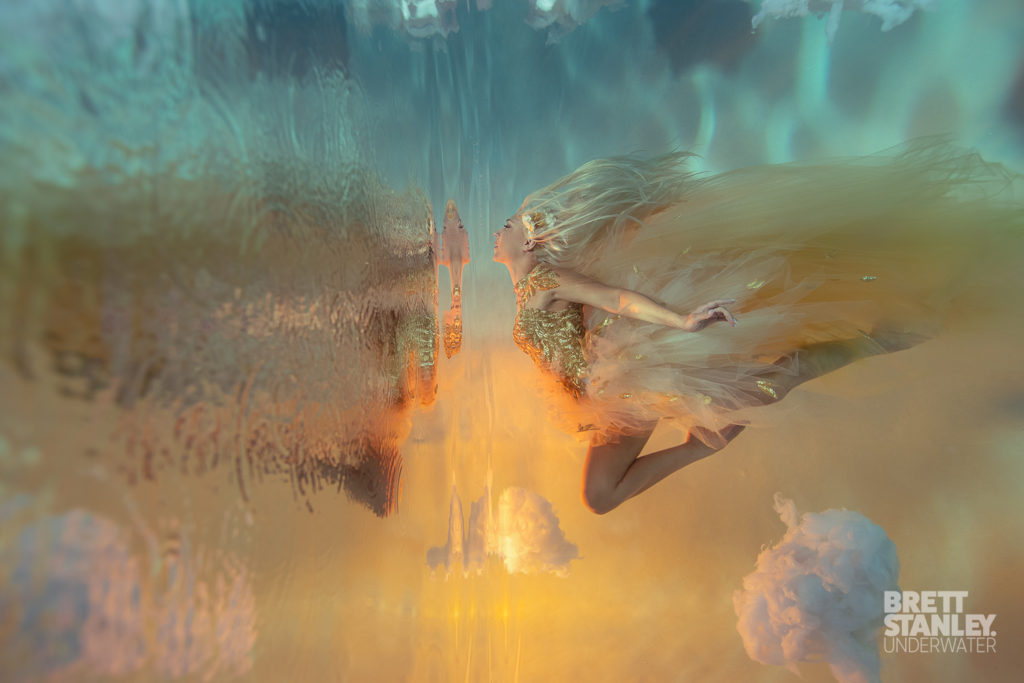 Between them, Brett & Hannah have decades of experience working underwater and can give you the right information to not only look amazing but to stay safe as well.
Our group underwater model training workshop includes:
1 x full day of land & in-water training with Hannah
2 x underwater photoshoots with Brett
Quality time with both Hannah & Brett to answer your questions
4 retouched high resolution images
Online proofs gallery of all images
Hannah will also guide you through:
Breathwork, Stretching & Movement: Designed to improve underwater performance for modeling, diving & swimming.
Flowing mermaid movement to open lungs, ribcage and heart.
Body isolations
Breath hold
How to swim with Mermaid Tails & Dresses for underwater modeling.
Tips and tricks.
Buoyancy regulation with air release
Hair management and flow
Eyes, ears, nose underwater care tips
Mouth relaxation
Body posture & posing underwater
Makeup tips
Managing fabric and dresses underwater
Water/free diving uw safety (shallow water blackout, dangers)
Culminating with in-water photoshoot training with photographer Brett Stanley, putting all these skills into practice in our underwater studio for some amazing images and video.
Note: No experience is necessary, but you must be able to swim and be comfortable in 9ft/3m of water.
Mermaid Tails are optional, but any other dress or outfit is totally fine.
Minimum age is 10.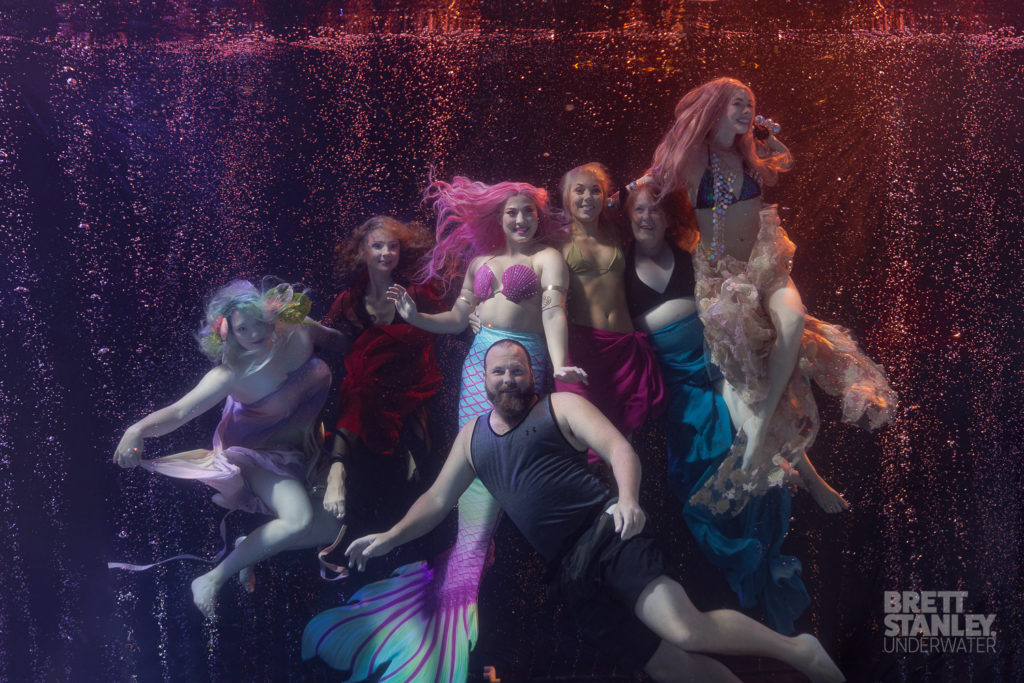 Locations
---
Taiwan
7th-12th Oct 2023 – Taichung, Divecube
(Book via RHOcean)
Australia
17 Nov 2023 – Sydney
25 Nov 2023 – Byron Bay
Bali, Indonesia
April 28th-May 4th 2024 – Remember Atlantis Retreat
Mermaid School & Sacred Dance Retreat (Details TBC).
August 2024 – Croatia
MerAdria Retreat (Details TBC).
More to be announced…
---
Enquire Now
---
For pricing and availability, please fill out the form below.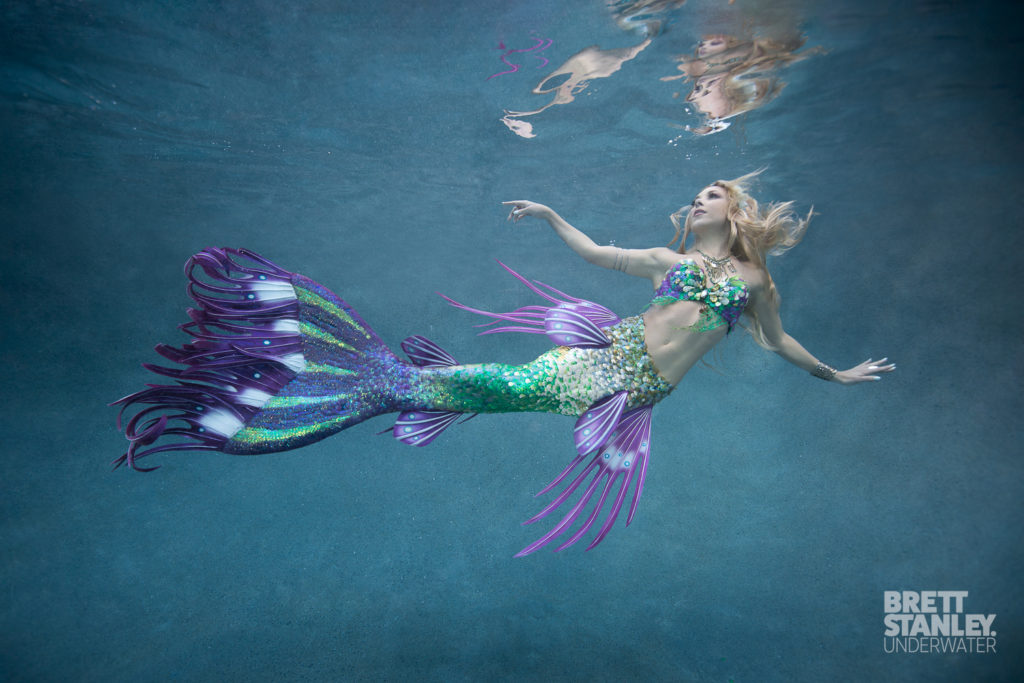 About The Instructors
---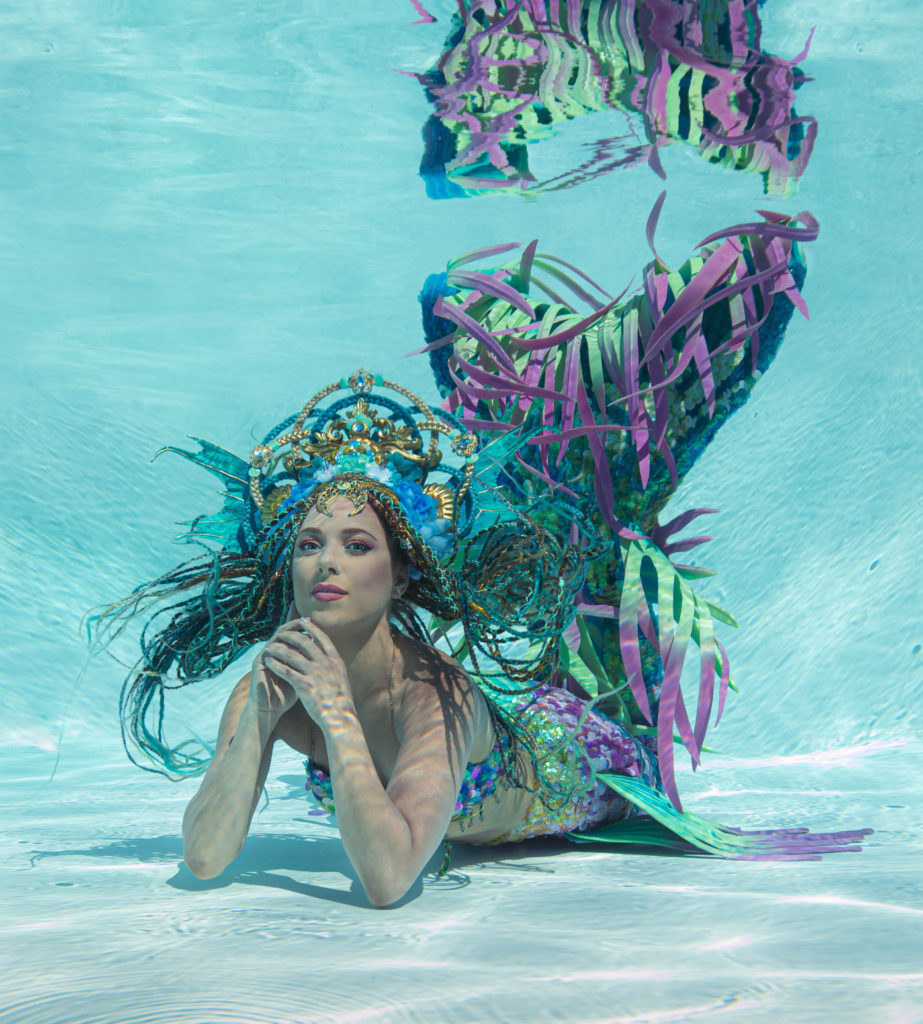 Hannah Mermaid has been featured worldwide for her underwater ocean conservation and performance art, creating her own spectacular tails, performing for film, music videos, campaigns, photo shoots, public speaking events, festivals & environmental actions. She swims with sharks, whales dolphins, seals, turtles, rays and more in the open ocean. Hannah can hold her breath for minutes at a time and freedive to depths of over 50 feet. She broke records as the first person to dance with Tiger Sharks on the ocean floor with no scuba or snorkel gear, and was part of an activist group who paddled out to protect dolphins from slaughter in the academy award winning film 'The Cove'. She released a short film called Mantas Last Dance that propelled Manta rays into the public eye and helped pass a law to protect mantas worldwide. She is an advocate for ocean protection, female empowerment, animal conservation and universal love!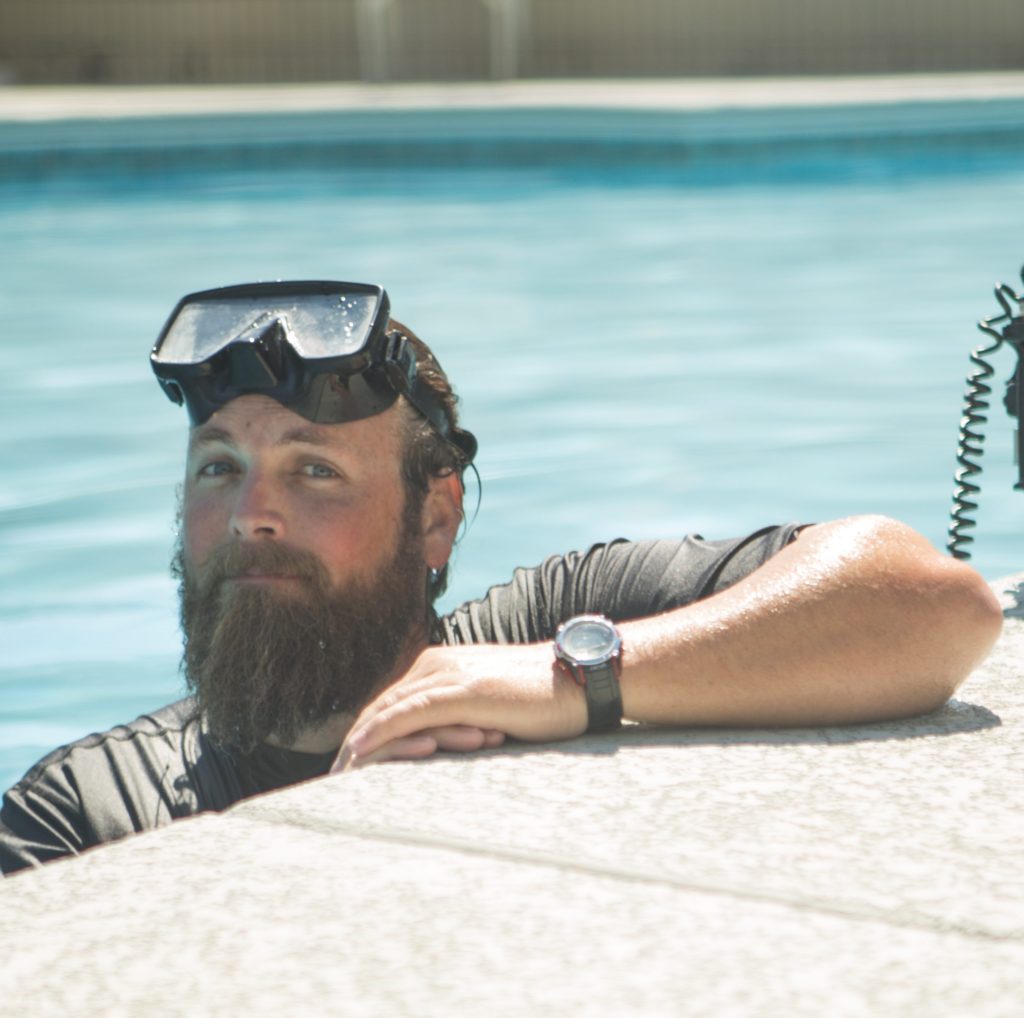 Brett Stanley is a professional underwater photographer & cinematographer whose innovative work has been published worldwide in magazines such as New York Post, Cosmopolitan, Huffington Post, D-Photo, Gothesque, Dark Beauty, and features regularly on television . After falling in love with underwater portraiture in 2013 Brett made the move from New Zealand to Los Angeles, and his career has taken him to many countries around the world. His relaxed style of instruction creates a safe and enjoyable environment for his clients, many of whom can't even swim. Brett's goal is to bring the underwater experience to anyone who dreams of the surreal and fantastic. Brett also has a purpose-built Underwater Studio in Long Beach, California where he continues to push the genre of Underwater Portraiture.
---